It is that time of year when the air starts to get crisp and you see sweet corn stands on the corners.
The news is talking about all the latest food at the State Fair.
Like chocolate covered bacon......YUCK.....Fried Pickled.......TOTAL YUM and of course the old standby...corndogs.
I have been school shopping and getting schedules together and supplies for that first day of school and often this choas taps my energy and makes it hard to create.
So when my husband talked about wanting to go to the Minnesota State Fair I cringed. I love to spend time with my family but my kids are preteen and teen. My daughter wants to invite friends and go on rides, she is 13 now so she can brave the fair now and meet up later. My husband and son want eat like the show Man vs Food and hit every food stand including all the animal barns. I have an allergy to hay plus I don't want to feel like the typical Minnesota State Fair livestock.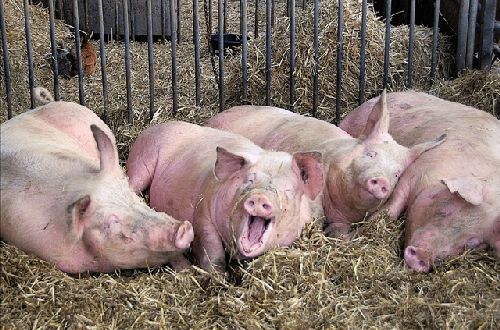 I immediately felt what am I going to do. If it were me I would hit all the art and craft areas, spending hours looking at those by myself. So why go. I don't want to cramp the boys feeding frenzy. I sheepishly ask my husband if he would mind if I stayed home. I told him I really don't want to go to be by myself and hitting all the food stands sound delicious but frankly since my mom died I have put on 12 pounds and the thought of all that eating made me feel depressed.
Plus all the masses of people, look at it this is a picture from this year!!!! I mean really!
Inwardly I am thinking of A GLORIOUS DAY OF SOLITUDE......I am relishing the thought.
I hear a chorus of angels sing
and
feel the clouds parting in my head.
Freedom for a day!
I set out the day with a vengence. Had my cup of joe.....did some household chores in the morning but in the afternoon. I was going to CREATE. I vowed to stay away from facebook...only to post some pictures and make a few comments here and there.
I "LIKE" IT A LITTLE TO MUCH!
It was a glorious day of creating. I started out with quite an unusual necklace. I still have this Tie Chi Necklace in my head that you can see in a previous blog. There is something unique about that style of necklace that sits up closer to the neckline but runs long. I got this great ammonite link from
Staci Smith
and I had these Mother of Pearl circles and it just felt right.
Now I know, as far as resale this necklace is not the first thing to fly off my shelf and I have to reign in those creative juices and think of my customers. I find that these excercises can really get me started and that is what it did.
My next necklace I finished was the new take on the necklace I sent to actress Denise Richards. I did this one asymetrically with those rustic Greek Mykonos donuts, wire wrapped wood sticks and rough matte square Onyx beads.
Keeping with the theme and look that I started, I moved on to the same feel with the Greek Mykonos disks but did this with these lovely large silvery gray Czech Glass beads. This one I set with rough nugget shaped Pyrite from
Dakota Stones
.
It is always exciting when you first start in....as you wonder what will catch your eye in your masses of supplies. The inspiration usually comes from shape color and or texture of the stone or pendant. I opened up my Artisan Bead drawer, which is in its early stages of collection and this lovely and lively orange ginko leaf popped out from
Shaterra
and then I remembered that sponge coral that I had. I had also been wanting to play with my Sari Silk ribbon from
Designed Talented Done
on Etsy. I had made some sari links before and thought I would just play. I love purple and orange in my garden pots so I decided to add some purple Faux pearls.
Last one of the day I started after everyone was home with stories about all the food they ate and crowds they fought and I felt serene......accomplished and satisfied.
HAPPY FOR MY GLOROUS DAY OF SOLITUDE
I love what I do and make what I love.